Southern Bancorp and Southern Bancorp Community Partners offers free tax filing services each year during tax season to income-eligible individuals and families through our IRS-sponsored Volunteer Income Tax Assistance (VITA) sites. Certified volunteers at select Southern Bancorp locations throughout Arkansas and Mississippi prepare taxes, help find little known tax breaks, and encourage savings.


ZERO STRESS
Now offering drop off and virtual assistance!

OPEN TO THE PUBLIC
With earned annual income of $60K or less
Mark your calendars!
2022 Tax Season:
January 24, 2023 – April 18, 2023*
*April 13, 2023 is the last day to file with Southern Bancorp. 
Bring your tax related documents to a participating branch, shown below.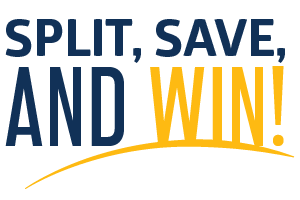 Get ready to Split, Save, and Win!
The Split, Save, and Win! sweepstakes is open to all VITA participants who choose to save a portion of their income tax refund in a variety of ways. It's quick, it's easy, and every little bit puts you closer to your financial goal! Split, Save, and Win! participants will be eligible to win $50 weekly prizes as well as a $1,000 grand prize! No purchase necessary. Void where prohibited. Ask a Southern Bancorp employee about Split, Save, Win! today.
Arkansas
Arkadelphia • 601 Main St
Blytheville • 120 S 2nd St
DeWitt • 220 West Cross St
El Dorado • 2421 NW Ave
Eudora • 2943 S Hwy 65
Glenwood • 218 Elm St
Hamburg • 210 N Main St
Helena-West Helena • 502 Cherry St
Helena-West Helena • 425 E Plaza St
Hot Springs • 206 Airport Rd
Hot Springs • 2212 Malvern Ave Ste 1
Little Rock • 3999 W 12th St
Lockesburg • 103 W Main St
Malvern • 208 Ash St
Marvell • 911 Hwy 49
Mount Ida • 506 Highway 270 E
Stuttgart • 620 E. 22nd Street
Trumann • 362 Highway 463 N
Mississippi
Canton • 648 E Peace St
Clarksdale • 875 South State St
Drew • 108 Main St
Greenville • 1686 Mississippi 1
Greenville • 215 S Broadway St
Hattiesburg • 5248 Old Highway 11
Hernando • 970 Byhalia Rd
Indianola • 507 Highway 82 East
Leland • 323 Highway 82 E
Madison • 1888 Main St Ste D
Picayune • 9 E Lakeshore Dr
Shelby • 400 Second Ave
If you don't live in or near one of these areas listed above, please visit the IRS website or MyFreeTaxes.com to find a VITA site near you or call 1.800.829.1040.
Have more questions?
Contact us at (800) 789-3428 or online below: