About Us
Southern Bancorp Community Partners (SBCP) is a certified nonprofit Community Development Financial Institution that provides lending, financial development services, and public policy advocacy in economically distressed communities. Part of the Southern Bancorp family of financial organizations, SBCP works in tandem with Southern Bancorp, Inc., a bank holding company and Southern Bancorp Bank, one of America's largest rural development banks, toward a shared mission of creating economic opportunity for all.
For more than thirty years, Southern Bancorp Community Partners has been working to provide entrepreneurs, homeowners, and individuals with the financial tools needed to achieve the American Dream – regardless of their zip code. From credit repair and financial education to lending and public policy advocacy, Southern Bancorp Community Partners has a long history of creating economic opportunity in communities that need it most. Learn more about our work in our strategic plan.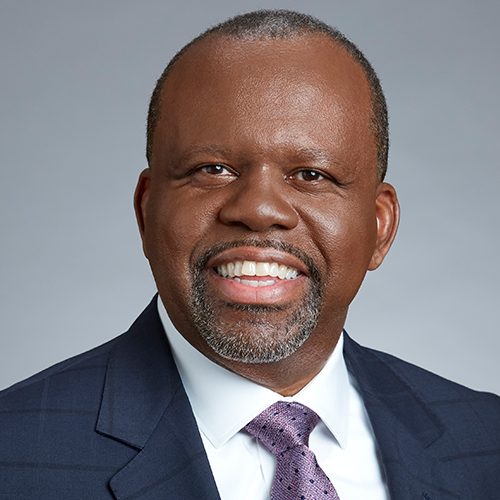 Darrin Williams
CEO, Southern Bancorp, Inc.
Read Bio
Darrin Williams' career is a unique combination of law, business, and politics. Currently serving as the CEO of Southern Bancorp, Inc., Williams oversees the strategic direction and operations of each of Southern's three Community Development Financial Institutions: Southern Bancorp, Inc., a bank holding company; Southern Bancorp Bank, one of America's largest rural development banks; and Southern Bancorp Community Partners, a 501(c)(3) development finance and lending organization – collectively known as "Southern."
Southern was founded nearly thirty years ago when some of the nation's most notable political, business and philanthropic leaders, including Bill Clinton, Rob Walton, Muhammad Yunus and the Winthrop Rockefeller Foundation to name a few, came together around a central idea – that the economic challenges facing many underserved communities could in part be addressed through the creation of a values-based financial organization focused on providing these services to those who most need them. With an initial investment of approximately $10 million and a mission to create economic opportunity, Southern has grown to become one of the most effective and largest community development organizations in the United States, as well as a model for an entire industry of mission-focused financial institutions known as Community Development Financial Institutions. Southern Bancorp today is a $1.5 billion asset organization with over 65,000 customers and 48 branches located primarily in underserved markets in the Mid-South.
Prior to leading Southern, Williams served as managing partner at the law firm of Carney, Williams, Bates, Pulliam & Bowman, PLLC, where he focused on representing institutional investors and consumers in class action litigation against some of the nation's largest publicly traded companies. Williams also served three terms of elected office in the Arkansas House of Representatives (2008-2013), serving as Speaker Pro Tempore of the 89th Arkansas General Assembly. As a lawmaker, he was recognized nationally for his legislative accomplishments, including being named a Champion of Small Business by the National Capital Coalition, an Aspen-Rodel Fellow in Public Leadership by the Aspen Institute, and listed as one of 12 state legislators from around the country to watch by Governing Magazine. Williams received his Bachelor of Arts degree from Hendrix College, his Juris Doctor from Vanderbilt University School of Law, and his Master of Laws degree in Securities and Financial Regulation from Georgetown University Law Center in Washington, D.C.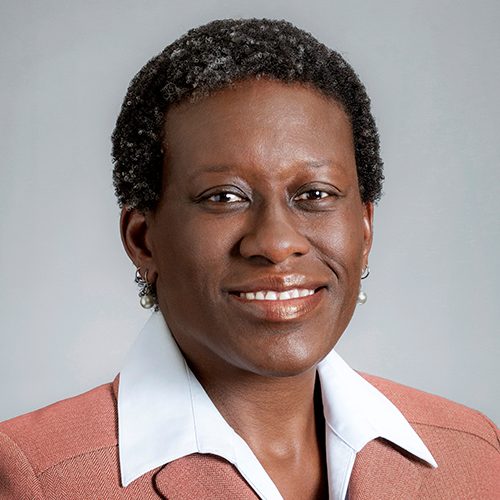 Karama Neal
President, Southern Bancorp Community Partners
Read Bio
Dr. Karama Neal serves as President for Southern Bancorp Community Partners (SBCP) where she oversees all asset building and public policy programs as well as partner relations, grant reporting, and staff supervision. Prior to joining SBCP in 2009, Dr. Neal served as an adjunct professor and program director at Emory University, where she earned a Ph.D. in genetics. In addition to holding a M.A. in bioethics and health policy from Loyola University Chicago and a B.A. in biology from Swarthmore College, Dr. Neal has completed the Impact Investing Programme at the University of Oxford's Saïd Business School. She serves on the board of the Little Rock Branch of the St. Louis Federal Reserve Bank and is a frequently requested speaker and panel member regarding economic opportunity.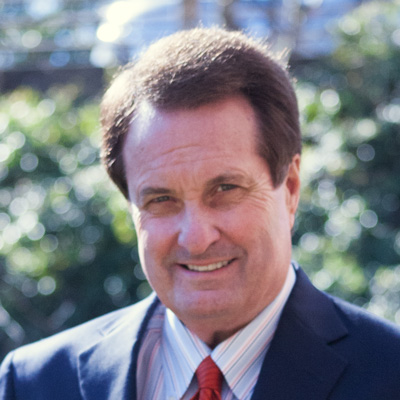 Gary Griffin
Chief Loan Officer, Southern Bancorp Community Partners

Read Bio
As Southern Bancorp Community Partners' Chief Lending Officer, Gary Griffin is responsible for establishing internal loan controls, policies and procedures that ensure the quality of SBCP's loan portfolio. Griffin has 45 years of banking experience, holding lending and managerial positions in several regional banks as well as serving as Regional CEO for Southern Bancorp Bank, overseeing all operations in Southern's North Region. He received his bachelor's degree in accounting from Harding University and is a graduate of the Stonier Graduate School of Banking at Rutgers University and the National Commercial Lending Graduate School at the University of Oklahoma.
For speaking engagements, press kits, and all other media inquiries, please contact us at media@banksouthern.com.
Donna Gambrell
Chair
Appalachian Community Capital, President & CEO
Amanda Johnson
Vice Chair
Clarksdale Collegiate Public Charter School, Executive Director
Raymond Christman
Trust for Public Lands
RPRC Consulting, President & CEO

John C. Edwards
Helena-West Helena/Philips County Port Authority, General Counsel & Economic Development Director
Sarah Gentry
Hudson Cisne & Co. LLP, CPA, Principal
Aurelia Jones-Taylor
Aaron E. Henry Community Health Services, Inc., CEO
Walt Patterson
Patco Services, Inc., Principal
Tom Pittman
Community Foundation of NW Mississippi, Co-Incorporator, President & CEO
Mary Gay Shipley
That Bookstore in Blytheville, Founder (Retired)
Clark Tennyson
Clark Timberlands LLLP, Executive Vice President

Darrin L. Williams
Southern Bancorp, Inc., CEO

Join Our Team
Want to become part of our mission? Please visit the Careers page for all available openings.