Free Tax Preparation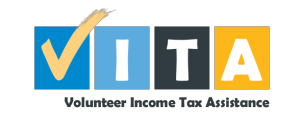 Southern Bancorp and Southern Bancorp Community Partners, in partnership with the IRS, offer free tax filing services each year during tax season through our IRS-sponsored Volunteer Income Tax Assistance (VITA) sites to income-eligible individuals and families. Certified volunteers at selected Southern Bancorp branches throughout Arkansas and Mississippi help find little known tax breaks, and encourage savings.
---
2016 Tax Return Season
This year, the 2016 tax return season starts January, 19th 2017.
The VITA program offers free tax help to people who make $54,000 or less.
Tax credits for which you might be eligible:
Earned Income Tax Credit
Child Tax Credit
Education Credit
Job Search Expenses
Stop by a Southern Bancorp VITA site to find out if you qualify.
---
Get ready to Split, Save, and Win!
The Split, Save, and Win! sweepstakes is open to all VITA participants who choose to save a portion of their income tax refund in a variety of ways. It's quick, it's easy, and every little bit puts you closer to your financial goal! Split, Save, and Win! participants will be eligible to win $50 weekly prizes as well as a $1,000 grand prize! No purchase necessary. Void where prohibited.
2017 Split, Save, and Win! Official Rules (PDF)
---
Southern Bancorp VITA sites
ARKANSAS
Arkadelphia 601 Main Street
Joanne Crutchfield • (870) 246-5811
Tues-Thurs: 10 a.m.-4 p.m.
Blytheville 120 S. Second St
Kanecha Echols • (870) 780-1147
Tues-Thurs: 10 a.m.-4 p.m.
El Dorado 2421 North West Avenue
Katrina Ponder • (870) 875-6012
Tues-Thurs: 10 a.m.-4 p.m.
Helena-West Helena 502 Cherry Street
Vida Fielder • (870) 816-1126 or (870) 816-1151
Tues-Thurs: 10 a.m.-5 p.m.
Sat. 9 a.m.-2 p.m. (by appointment)
Hot Springs 2212 Malvern Ave, Suite 1
Jennifer Fields • (501) 627-0660
Tues-Thurs: 10 a.m.-5 p.m. (appointment only)
Malvern 208 Ash Street
Brittany Speer • (501) 337-4944
Tues-Thurs: 10 a.m.-4 p.m.
Trumann 362 Hwy 463 North
Diana Whittingham • (870) 483-6333
Tues-Thurs: 10 a.m.-4 p.m
MISSISSIPPI
Clarksdale 875 South State Street
Charlestien Harris • (662) 624-5776
Tues-Thurs: 10 a.m.-4 p.m.
Greenville 1686 Mississippi 1
Shana Dobbins • (662) 378-8954
Tues-Thurs: 10 a.m.-4 p.m.
Indianola 507 Highway 82 East
Dale DeLoach • (662) 887-9520
Tues-Thurs: 10 a.m.-4 p.m.
Ruleville 117 West Floyce Street
Kayla Fleming • (662) 756-4343
Tues-Thurs: 10 a.m.-4 p.m.
Shelby 400 Second Ave
Edna Bland • (662) 398-5161
Tues-Thurs: 10 a.m.-4 p.m.
What to bring:
Social Security cards for you and your dependents
Picture ID (e.g., your driver's license)
All W-2 forms
Forms 1099-MISC (if applicable)
Interest income (from your bank)
Forms 1098-T (out-of-pocket college payment)
Forms 1098 (Mortgage Interest payment)
Proof of day care payment from your provider
Statement of charitable/church contributions
2015 Tax Returns
Account info for depositing your 2016 refund
1095A (ACA Statement)
If you don't live in or near one of these areas listed above, please visit the IRS website to find a VITA site near you or call 1.800.829.1040.
---
Have more questions? Contact us by selecting "Southern Bancorp Community Partners" on the contact form.