About Us
Southern Bancorp Community Partners (SBCP) is a certified nonprofit Community Development Financial Institution that provides lending, financial development services, and public policy advocacy in economically distressed communities. Part of the Southern Bancorp family of financial organizations, SBCP works in tandem with Southern Bancorp, Inc., a bank holding company and Southern Bancorp Bank, one of America's largest rural development banks, toward a shared mission of creating economic opportunity for all.
For more than thirty years, Southern Bancorp Community Partners has been working to provide entrepreneurs, homeowners, and individuals with the financial tools needed to achieve the American Dream – regardless of their zip code. From credit repair and financial education to lending and public policy advocacy, Southern Bancorp Community Partners has a long history of creating economic opportunity in communities that need it most. Learn more about our work in our strategic plan.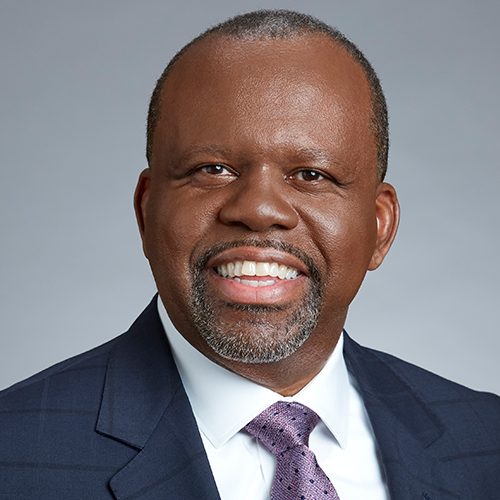 Darrin Williams
CEO, Southern Bancorp, Inc.
Read Bio
Darrin Williams' career is a unique combination of law, business, and politics. Currently serving as the CEO of Southern Bancorp, Inc., Williams oversees the strategic direction and operations of each of Southern's three Community Development Financial Institutions: Southern Bancorp, Inc., a bank holding company; Southern Bancorp Bank, one of America's largest rural development banks; and Southern Bancorp Community Partners, a 501(c)(3) development finance and lending organization – collectively known as "Southern."
Southern was founded nearly thirty years ago when some of the nation's most notable political, business and philanthropic leaders, including Bill Clinton, Rob Walton, Muhammad Yunus and the Winthrop Rockefeller Foundation to name a few, came together around a central idea – that the economic challenges facing many underserved communities could in part be addressed through the creation of a values-based financial organization focused on providing these services to those who most need them. With an initial investment of approximately $10 million and a mission to create economic opportunity, Southern has grown to become one of the most effective and largest community development organizations in the United States, as well as a model for an entire industry of mission-focused financial institutions known as Community Development Financial Institutions. Southern Bancorp today is a $1.5 billion asset organization with over 65,000 customers and 48 branches located primarily in underserved markets in the Mid-South.
Prior to leading Southern, Williams served as managing partner at the law firm of Carney, Williams, Bates, Pulliam & Bowman, PLLC, where he focused on representing institutional investors and consumers in class action litigation against some of the nation's largest publicly traded companies. Williams also served three terms of elected office in the Arkansas House of Representatives (2008-2013), serving as Speaker Pro Tempore of the 89th Arkansas General Assembly. As a lawmaker, he was recognized nationally for his legislative accomplishments, including being named a Champion of Small Business by the National Capital Coalition, an Aspen-Rodel Fellow in Public Leadership by the Aspen Institute, and listed as one of 12 state legislators from around the country to watch by Governing Magazine. Williams received his Bachelor of Arts degree from Hendrix College, his Juris Doctor from Vanderbilt University School of Law, and his Master of Laws degree in Securities and Financial Regulation from Georgetown University Law Center in Washington, D.C.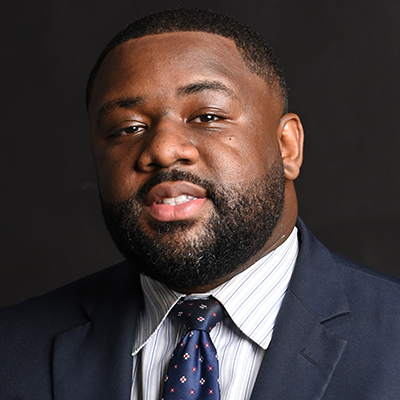 Anthony Young
President, Southern Bancorp Community Partners
Read Bio
Anthony Young is a husband, father, entrepreneur, community and economic developer, with passion for revitalizing communities and facilitating the growth of local economies. Currently, he serves as the President of Southern Bancorp Community Partners, a nonprofit loan fund CDFI headquartered in Little Rock, Arkansas.  As President, Anthony leads the organization's vision in providing flexible lending options, asset building strategies to help families and communities build wealth, and public policy advocacy.  
 
Prior to his role at Southern Bancorp Community Partners, Young spearheaded ecosystem-level capital deployment as Director of Capital Programs for Epicenter, the entrepreneurship hub of the Greater Memphis region. In his role, Anthony connected entrepreneurs to a variety of capital types and helped to ensure equitable access to capital across the Memphis community. 
 
Proceeding his work at Epicenter, Anthony served as the Economic Development Director at River City Capital, an affiliate of Community LIFT, where he led the organization's strategies to support economic development in distressed Memphis neighborhoods and was instrumental in developing new products, new policies, and a new go-to-market process.
Young previously worked in the banking industry for 10 years, serving most recently as Branch Manager for Regions Bank. While at Regions, he received the Chairman's Club Award, which is the bank's highest honor, and was a graduate of Regions' Emerging Leaders Program. He also has an extensive background in commercial lending, cash flow analysis, and strategic management. 
 
In 2018, Anthony was one of 27 national economic development leaders selected into the Opportunity Fellows Program, an initiative aimed at leading systemic change through diversity, equity and inclusion in the CDFI Industry. In 2020, Anthony graduated from the Executive Class of Leadership Memphis, and was selected as Top 40 Under 40 by the Memphis Business Journal. 
 
Anthony currently serves on the Investment Committee for Launch TN, the Loan Committee for United Housing, the Northern Region Council for Hope Credit Union. 
 
Young is an alumnus of the University of Mississippi.
Mary Warner Bell
Director of Finance and Vice President, Southern Bancorp Community Partners
Read Bio
Mary Warner Bell is responsible for all of SBCP's accounting functions, compliance issues, funder reports, budgeting, all financial reports, auditing, and tax returns. She also prepares financial documents, transfers, and financial reporting for programmatic and lending efforts, and is experienced in managing the financial aspects of federal government grants. Ms. Bell also manages both compliance with diverse grants and loans providing loan capital for SBCP's lending and the deployment of all loan funds.  Ms. Bell has a bachelor's degree in accounting from Henderson State University and more than 30 years of experience in non-profit and bank-related accounting.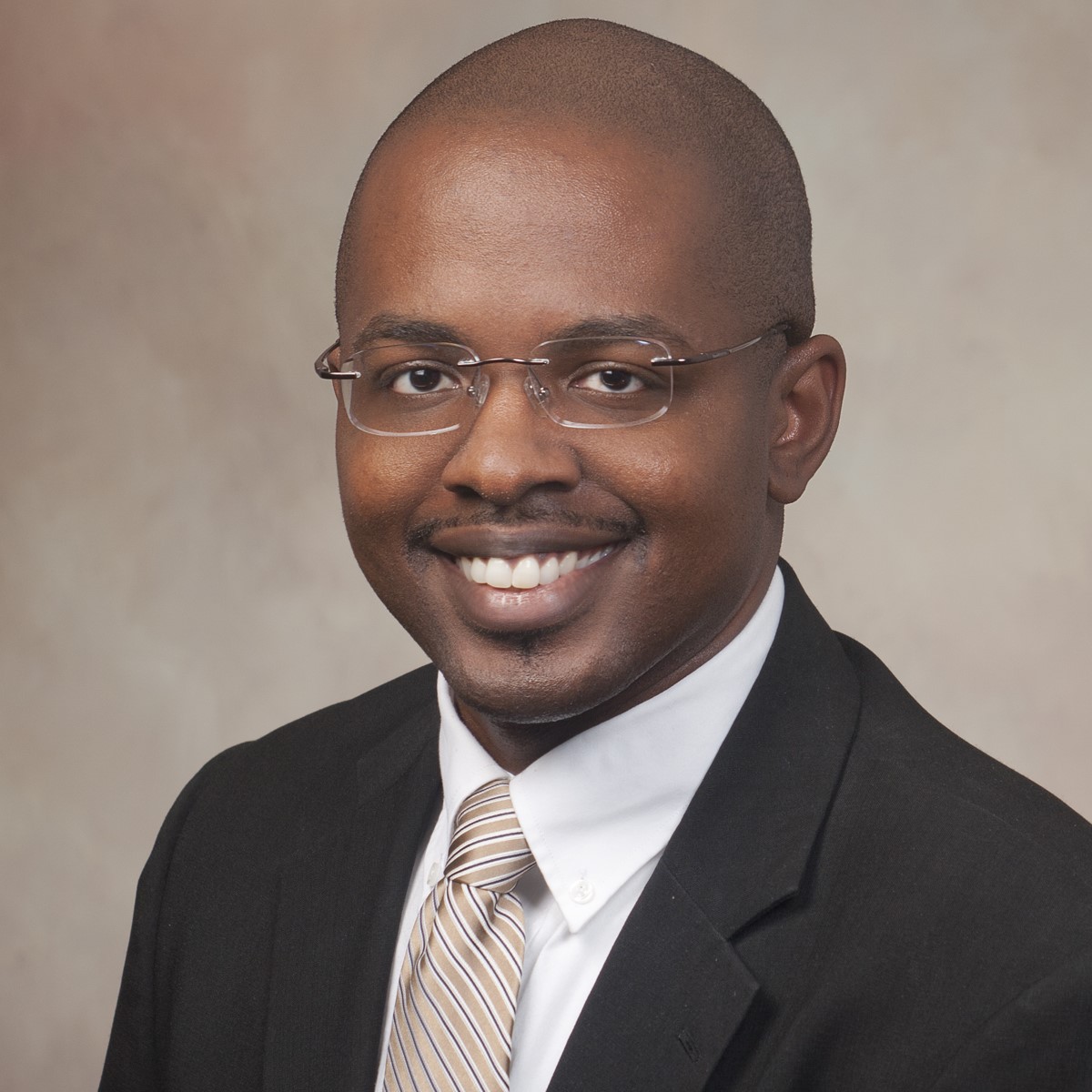 Ralph Brown
Chief Lending Officer, Southern Bancorp Community Partners

Read Bio
Ralph Brown was appointed as Chief Lending Officer in October of 2022, bringing to the role nearly two decades of industry experience and a passion for the mission that steers SBCP's lending strategies. Prior to joining SBCP, Brown served as JPMorgan Chase & Co.'s Business Banking Relationship Manager for the Mississippi Region, and before this was the Regional Director of Commercial Lending and Commercial Business Development at Liberty Bank & Trust.
Brown also extends his service to others beyond business hours, both through a professional development and resume writing company and as co-founder and co-pastor of Towdah Praise Worship Center in Jackson, Miss. In 2022, Brown was selected by the Mississippi Business Journal to its annual Top 40 Under 40 list for the influence and impact he has accomplished thus far in his career.
The Flora, Miss., native studied finance and economics at Mississippi State University, and later earned his MBA at Belhaven University. He and his wife, Keesha, have two sons, Jaderius and Ralph III (RJ).
For speaking engagements, press kits, and all other media inquiries, please contact us at media@banksouthern.com.
Donna Gambrell
Chair
Appalachian Community Capital, President & CEO
Amanda Johnson
Vice Chair
Clarksdale Collegiate Public Charter School, Executive Director
Raymond Christman
RPRC Consulting, President & CEO
Sarah Gentry
HCI CPAs & Advisors, PLLC, CPA, Principal
Tom Pittman
Community Foundation of NW Mississippi, Co-Incorporator, President & CEO
Clark Tennyson
Clark Timberlands LLLP, Executive Vice President

Darrin L. Williams
Southern Bancorp, Inc., CEO

Join Our Team
Want to help create economic opportunity by becoming a wealth builder for everyone? Please visit the Careers page for all available openings