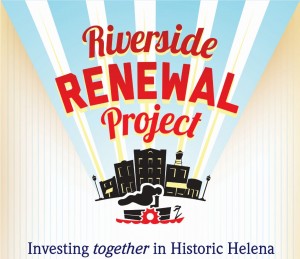 The Riverside Renewal Project (RRP), a program facilitated by Southern Bancorp Community Partners (SBCP) with funding provided by the U.S. Department of Housing and Urban Development (HUD), is aimed at revitalizing historic downtown Helena by providing financial incentives to property owners, developers, and tenants who create new commercial or residential spaces in the historic downtown corridor. Applications must be received by March 31st to be considered for eligibility.
RRP will provide a 1:1 match to approved, eligible applicants who meet project criteria, with a minimum award per project of $25,000 and a maximum award per project of $100,000.
Eligible Projects include the development of commercial and/or residential property that contributes to a broader revitalization effort, including restaurants, retail, entertainment, apartments and hotels.
Geographic Project Boundaries in Downtown Helena, Ark.

The incentive is available for properties with an entrance that fronts any of the designated streets identified in the program area
Projects within the priority district will be reviewed more favorably
See graphic below.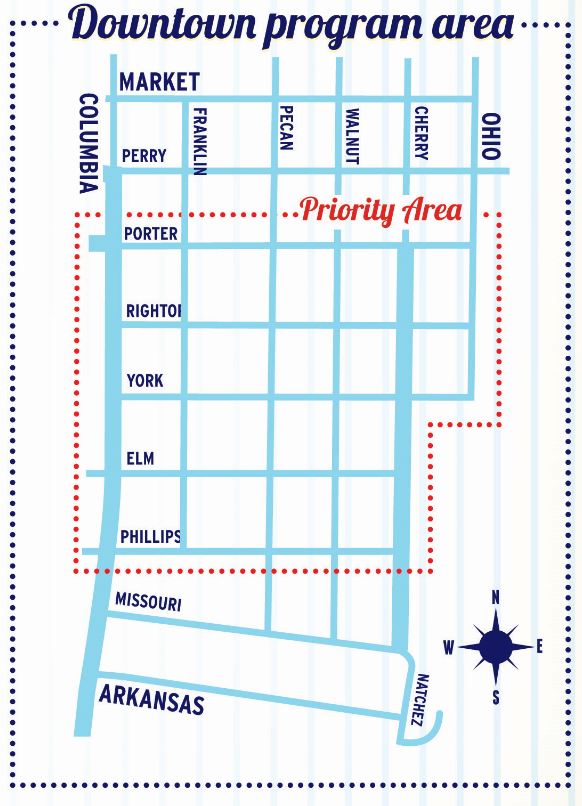 Eligible expenditures include, but are not limited to:
Exterior or interior renovation:

Façade renovation: awnings, exterior walls and surfaces, windows, signage
Roof work, drainage
Floor repairs, plaster repair, painting
Infrastructure improvements
Energy efficiency improvements
Fixtures

Upper story residential improvements:

Conversion of 2nd and 3rd floors for residential use

Business start-up and expansion costs:

Equipment and commercial appliances
Fixtures
Furniture
Ineligible expenditures include, but are not limited to:
Property purchase
Debt refinancing or interest payments on loans,
Fines or penalties
Litigation costs
Equal Opportunity
SBCP gives equal opportunity to all applicants. No applicant shall be discriminated against based on race, color, religion, sex, national origin, age, disability, or economic status. Small, minority-owned and woman-owned businesses are encouraged to apply.